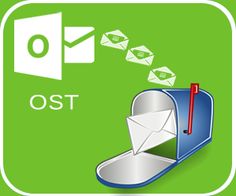 In today's era, Outlook is one of the widely used software in all the organizations to carry out flawless email communication. The collaboration of Outlook and Exchange Server with each other is considered as the key environment for business growth with a stable communication platform. With this collaboration, users are not required to always be connected to the internet when they are working on Outlook, therefore an OST file is created on their local machine to protect their data when they work in offline mode. This OST file stores the offline work and when the connection is restored it automatically gets synchronized with the server and get it updated.
As we all know, there are several causes of OST file to get corrupted frequently and show few error codes whenever a user try to access the Outlook profile. A very common error message prompts on Microsoft Outlook main screen- "Encounter a large number of conflict items with OST file". The error message is received when the OST file gets corrupted and synchronization is not possible until OST file is recovered. Outlook OST file I needed to be recovered to fix this Outlook error.
Causes of OST Corruption
OST file can get corrupted due to many unforeseen reasons like improper exit from Microsoft Outlook, Interruptions in power failure, software updating process, oversized Outlook OST file, networking connection failure, synchronization error and virus attacks, etc.
How to Repair Outlook OST File?
Manual Solution to Fix the Error "Encounter a large number of conflict items with OST file"
Microsoft Outlook provides two inbuilt repair tools-
1. Scanost.exe which is an OST Integrity checker which can accurately repair all the synchronization issues related to Outlook OST files. Whereas on the other side, it doesn't support Outlook 2010 and higher versions.
2. Inbox Repair tool (Scanpst.exe) that scans Outlook OST files in the systems and also checks them for integrity in the file structure.
Both the utilities ie. Scanpst and scan ost have different functionalities. Scanpst which is an inbox repair tool scans the Outlook OST files and make sure that the file structure in the system is correct without accessing the Inbox details present in the Exchange server
Follow the Below Steps to Repair Outlook OST File using the Above Utility
Always create a backup of the Outlook OST file before starting the recovery process. Then you are needed to close all the applications running on the system. After this, you are required to locate the above utility and allow it to repair OST file. After the repair process is completed, rename the new file and start Microsoft Outlook to check if the file has been repaired.
The above method will not work if the size of the OST file is big and is still showing the error "Encounter a large number of conflict items with OST file" then, try the below discussed steps-
1. Close Microsoft Outlook
2. Navigate to Start → Control Panel
3. If you are using Window XP or higher versions then switch to Classic View of the control panel and then search for Mail.
4. After opening mail search for the Mail Setup dialog box then go to show profiles.
5. Search for the corrupted profile and remove it.
6. After all, the Corrupted/Damaged profiles are deleted. Now, search for Add to create a new profile. As per the settings on the server add a new email account.
7. Open Microsoft Outlook and sync it with the server.
Limitations of Manual Method:
Time – Consuming
No reliable results
Chances of data loss
Automated Alternative to Fix "Encounter a large number of conflict items with OST file"
If users are looking for a faster and the reliable approach to fix the error "Encounter a large number of conflict items with OST file", then SysTools OST to PST Converter Tool is the best solution for this issue because it is embedded with advanced troubleshooting algorithm and scanning modes. This software provides a reliable way to repair the OST file so that it can be easily accessed With MS Outlook. It also saves the recovered data of the OST file in the PST file format. Thus, it comes out to be one of the most suitable approaches to fix this error.
Conclusion
As it is not an easy task for you in fact, it is impossible to predict the server downtime or corruption issues. So, Outlook OST conflict issues are common. Keeping in mind, the most common query of every user "Encounter a large number of conflict items with OST file", every possible method is covered to fix this issue. So, if you are also facing the same issue that your OST file has stopped working or has been corrupted and you are required to access its content, then the above-stated techniques can prove to be fruitful for you. Among which the most preferable is to use the third party utility to fix the errors and use OST file without any error.