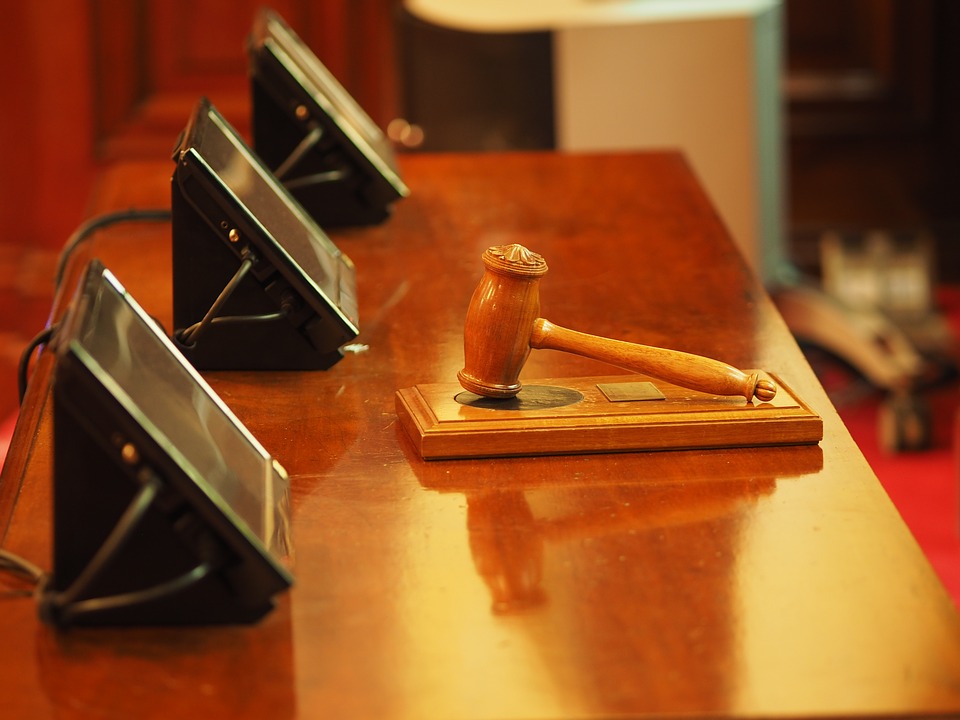 Auctions are a surefire way to secure funds for your cause, whether you are holding one as a standalone event or in conjunction with another activity. But with plenty of moving parts to stay on top of, planning and organizing an auction can be tricky, whether it's your first or nth time of holding one.
In order to successfully conduct a fundraising auction, there are three main things that you need to do right: find the right auction format, source items to be auctioned off, and send your appreciation to the people who support your cause.
Here are some tips that will help you achieve these three main goals.
Choosing the right auction format
The format you select for your fundraising auction will depend on a few factors, including your goals and available resources. Here's a brief look at each option available for you and your organization.
Live Auction
The traditional or live auction is the format most are familiar with, often portrayed in movies and television shows.
With this format, the items being auctioned off start with a low bidding price. The price increases with each bid. Bidding for an item ends when no one wants to place a higher bid than the last one who placed a bid.
This auction format relies heavily on the skill and experience of an auctioneer who presides over the auction. Through his liveliness and charm, he can coax bidders to compete with one another, benefitting your charity.
Dutch
A Dutch auction is a variation of the live auction. In this auction format, the auctioneer sets an initial price and lowers the price until someone places a bid. The first person to put a bid wins. This one isn't as popular because it relies on someone bidding instead of playing chicken to get the price lower.
Silent auction
A silent auction forgoes the use of an auctioneer. Instead, the items being auctioned off are placed in an area for potential bidders to see and inspect. In order to place a bid, bidders must submit a sealed bid. At the end of a certain extent of time, the person who placed the highest bid wins.
In some instances, non-profit organizations use bid lists that are attached to the items being auctioned off. Bidders can write their name on the list and place their bids. Bidders can increase their bid price until the set auction time ends.
Online auctions
Online auctions are a variation of silent auction that are quickly becoming popular, not only among charitable organizations but also among savvy individuals looking for a bargain.
The auction types previously mentioned are mostly local events. But with improvements in computing and Internet technology, non-profit organizations can widen their reach and raise more funds by conducting online auctions.
This type of auction can be set up on your organization's website or through an online auction platform.
You do not necessarily need to choose just one auction format. If you have adequate resources, you can combine different formats. For example, you can have a silent auction while a live auction can cap off your fundraising event.
But whichever format you choose, be aware that an auction requires adequate time for preparation. Check what resources are available to you, including manpower, and if you can rally your supporters to help you in planning and organizing your fundraising auction.
Sourcing auction items
Another key challenge that you should expect to face is finding the pieces to auction off.
One tried and tested method that charitable organizations use is soliciting donations from local businesses. With a solicitation letter, you can reach out to companies operating in your area or even national businesses.
For these businesses, donating to charitable organizations is an excellent way to build goodwill in a community and is most likely a part of their good corporate citizenship programs, both of which you can use to your organization's advantage.
Go beyond soliciting for items to auction off and get the help of a consignment auction company to gather special and unique items and experiences for you. Some bidders are enticed by experiences or exclusive access to specific places or events.
Items to auction off
The things that you should auction off will depend heavily on the format that you will use for your fundraiser. Some items sell well at reasonable prices in some auction formats.
For example, if you are planning on having a live auction, you might want to consider auctioning off experiences, rare finds, artwork, vacation packages, and rare celebrity memorabilia.
On the other hand, if you are planning on holding a silent auction, you should strongly consider auctioning off a variety of items including, but not limited to, tickets for sports and performances, themed baskets, food and beverage packages, private lessons, and sports gear.
Concluding your fundraiser
Your fundraising event and auction cannot be called a real success without the help and support of the people who rallied behind your cause. That includes your organization's personnel, volunteers, corporate sponsors, and the people who placed bids.
As such, it is critical for your organization to reciprocate in some way like a "thank you" note, which you can send individually or even post on your website and social media platforms.
It is also worthwhile to write a roundup of the event, including relevant qualitative and quantitative data for transparency.
Getting help
Due to the complex nature of running events, including fundraising auctions, it is not unusual for nonprofits to run into several stumbling blocks.
If your organization is short-staffed or if there are areas where you feel out of your depth, why not consider enlisting the help of professionals who specialize in helping charities with their auctions.
These professionals can provide assistance in a few key areas. For example, if you already have a few items ready to auction off, but you feel that these are not enough, these professionals can help you find more unique items that will appeal to a broad range of bidders.
They can also assist you in onsite auction management. This includes selecting items to auction off, auction check-out, and other post-event matters.
If you are planning to hold an online auction, these specialists can work with you and your chosen mobile auction provider, from selecting and uploading items to managing the event and distributing items to winning bidders.
With professionals ready to help you, you can focus your attention on other matters vital to the success of your fundraising event.
Author Bio :