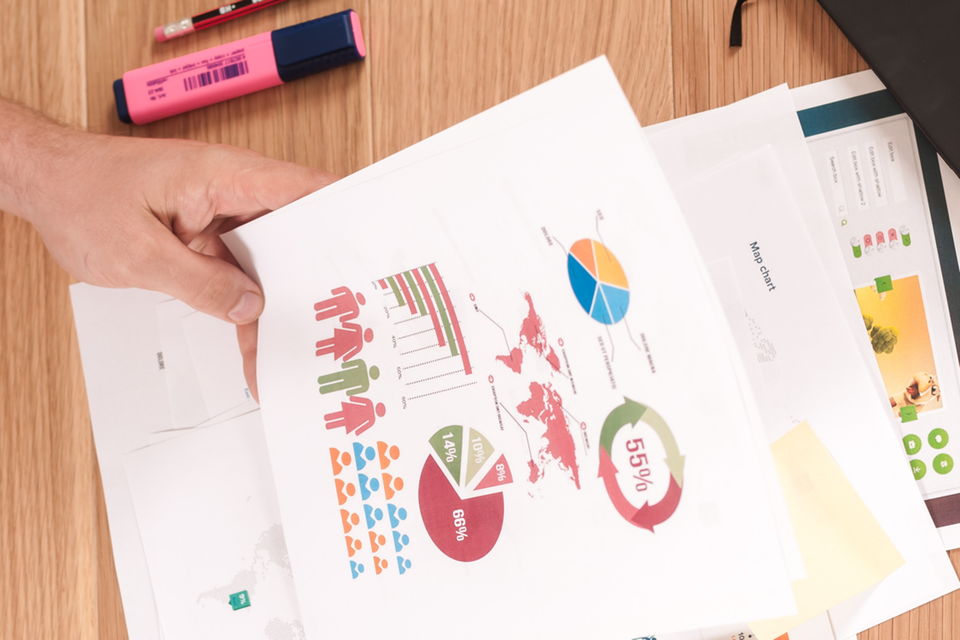 When you think of moving your business online, you need to ensure that you have a glitch-free web design. The layout, design and color scheme of your website plays a vital role in building your credibility online. If your prospective customer doesn't get anything fruitful from your site, he/she will not come back on the page. So, make sure you have a web design that is simple, descriptive and attractive all at the same time.
Though web design trends keep on changing with time and technology, some basic rules regarding the look and feel remain the same. For instance, you should have a simple navigation so that visitors can browse through with ease. Before you get started with the designing part, make sure you have a list of things that you want to market through the website.
Here are some simple web design tricks that can help your business stand out online:
1. Keep it Simple:
Remember, the first impression is the last impression. So, make sure you have a simple and clutter-free homepage. The first look has to be striking, but don't overload your site with a plethora of colors, graphics and messed up text. The visitors should be able to relate to your web page and for that you need to add relevant content and graphics. Keep the web design hassle-free as visitors do a quick scan of your website before they become a loyal customer.
2. Provide Relevant & Creative Content:
You can try introducing your business with something more engaging. A material that is relevant or brings a smile on your visitors' faces, it will surely convert to profit at the end. Some interesting information or a one-liner satire can develop the interest of your visitors and make your website stand out from the crowd. Keep the sentences short and simple and make sure visitors get the maximum information about your services or brand.
3. Let Your Menu Speak For Itself:
Your site's menu bar should be descriptive and mention everything your site has to offer. It gives the visitors a clear idea about the content of your website. Be creative while choosing the names of elements in the menu as quirky menu always attract more audience. The menu bar should be easy-to-navigate and offer relevant information.
4. Implement Calls-to-Action:
Once your visitors land on your site, you need to make sure that they are aware of the next step. You should provide them some sort of direction that can lead them to next step. Call-to-action buttons are one of the essential elements of a website. Make sure you add appealing CTAs so that you can turn the visitors to your loyal customers. Using call-to-actions the right way will help you generate more leads.
5. Maintain Balance Between Text And Images:
Never overlook the importance of font size, color and image placement on a website. People don't like business websites with misplaced images of irregular sizes and unreadable fonts. So, it is necessary to place the images at a rational space. The size of the images should be in proper alignment with the page else it will spoil the look and feel of your web page.
6. Don't Experiment Too Much With The Color:
You should use the combination of both bold and subtle colors on your website to leave a distinctive impression on the visitors. Avoid using too many bold colors as it can distract your audience. The right shade can make your website look unique and interesting. Color shades can be customized to look a little more different from some of the popular color combinations.
7. Increase Activity on Your Page:
Having some sort of activity on your website or web page is necessary to engage more visitors to stay on the site. Your objective is not just to attract visitors, you want to turn them into customers, you need them to browse the website, read content and know more about your services. It is necessary to have a strong web design and create sufficient interest so that users stay for longer period.
8. Mobile Optimization:
Don't forget to optimize your site for mobile. Around 80% of people own a smartphone and prefer to browse a site on their phones. The users are unlikely to return to a site that is not mobile-friendly. It is advisable to tailor your site to meet the needs of the visitors. Think as a user and focus on the things that are important for your users. If your website is lagging on its mobile optimization, contact a professional web designer to fix the issue. You can also check other mobile-friendly websites to understand how it works and offer seamless experience to your users.
The layout, color combination and responsiveness of your website can make and break its image. So, be careful when designing your website and follow these simple tricks to stay ahead of your competition.
Author Bio :