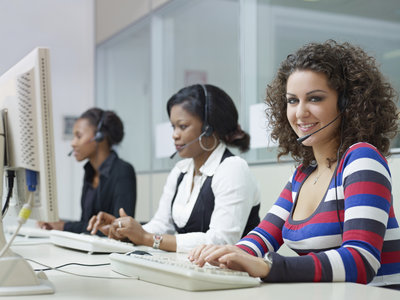 Medical emergency calls can be overwhelming. The good thing about outsourcing phone answering service is that it can handle countless incoming calls as well as messages once. Since it is time convenient, you can save a life by providing prompt medical emergency services. The medical dispatch centers receive numerous emergency phone calls daily. So, prompt responses are mandatory.
Excellent customer care is an important consideration when choosing a medical dispatch center. A medical dispatch who respond quickly will usually build a long term relationship with his or her patients. Call answering service isn't prone to errors. It provides complete job satisfaction as well as accuracy. Since most medical dispatchers have hectic schedules, finding time to response to emergencies is hard. Also, after-hours calls may still be trickling in.
There are some medical dispatchers who still hire customer representatives. The problem is that the representatives may find it hard to handle all the countless calls. They may get tired. Also, some human errors may occur and some important calls may not be answered. It may be costly to pay all the customer representatives. Phone answering service is not only affordable but also features the following:
* Inbound patient service calls
* Offers receptionist and helpdesk services
* Schedules appointments with medical team or medical dispatcher
* Receive patients' updates
* Offers call reports upon request
* Sending messages or diverting calls to the medical dispatcher
* Record as well as send messages
* Send appointment reminder or confirmation call
There are a lot of benefits a medical dispatch center can get by investing in call answering service. The virtual assistants will respond to patients' enquiries or calls in friendly manner. It is also much easier to change or cancel appointments. Also, it can also handle several phone calls simultaneously. Non-emergency and emergency calls can easily be differentiated.  Plus, it is simple to screen the calls. If the patients want to speak directly to the medical dispatcher, the can easily be diverted. And if the emergency services are needed, the dispatcher will get the message or notification promptly. It has an exceptional reliability and also dependable.
Phone answering is more affordable. Desk receptionists may demand a higher payout. Also, there are no invisible or hidden costs. But not all the call answering services will provide exceptional services. So, it is imperative to carry out in-depth research to find the best one. The internet is a useful tool that can help you find the best one. The online reviews including customers' testimonials will help you determine if the firm is reputable.
Conclusion
For the medical dispatch clinic to effectively take care of patients' health concerns, they need an effective call answering service. It is error-free and cost-effective. It helps in ensuring that all the incoming calls are attended to. And when that happens, the medical dispatcher will be able to build an outstanding relationship with his or her patients. So, why don't you get one now?
Author Bio :