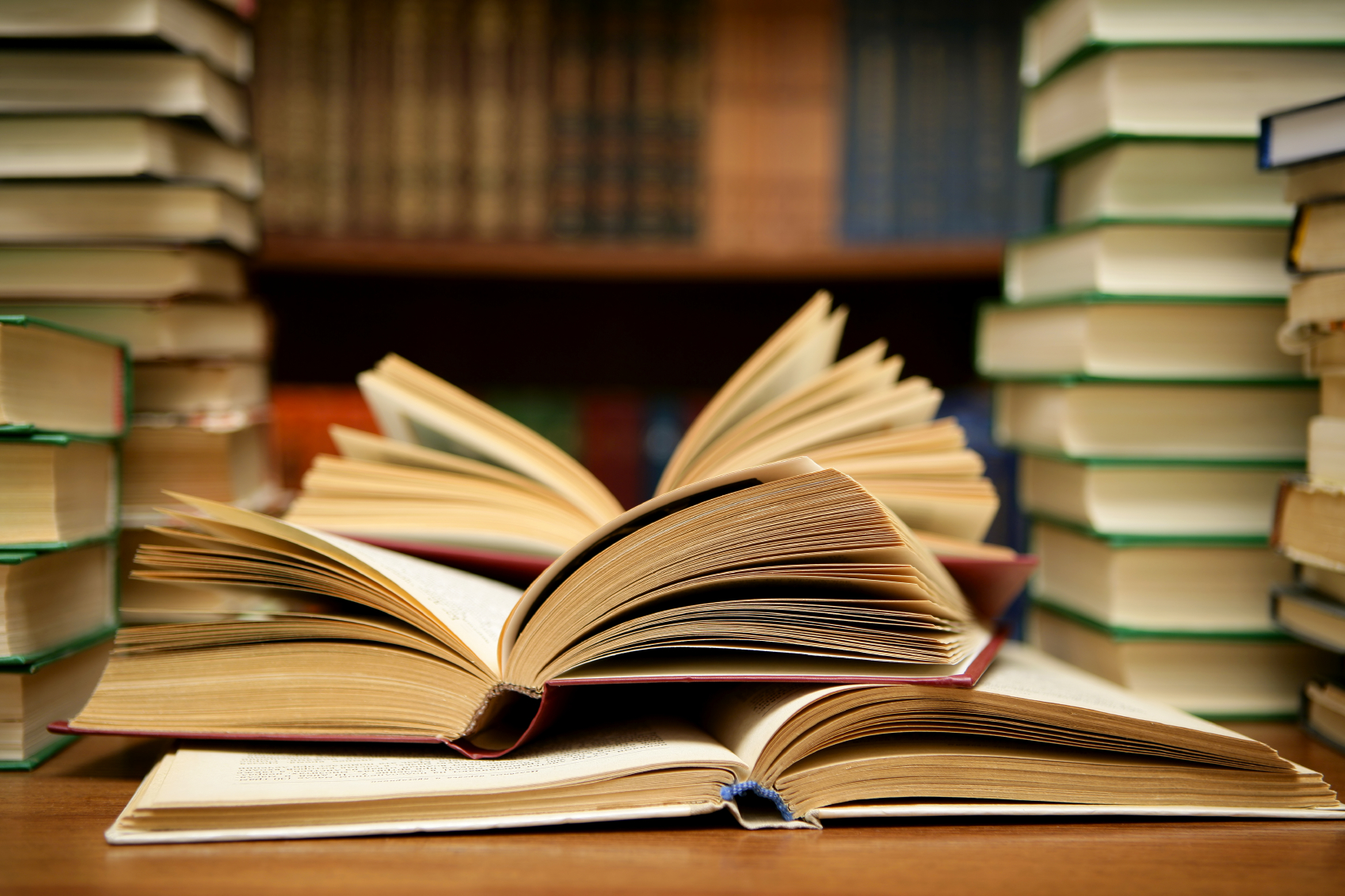 When I think of my wife, I barely can shape her innocent face; smashed, crushed, pooled with blood, helplessly lying on the floor. The primal question, what I've done? What we've done to each other? I thought we were in love; overrated and frustrated. Three years have passed with the incident, I'm free and out of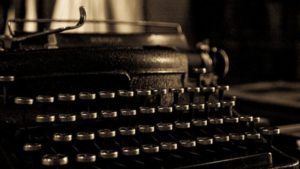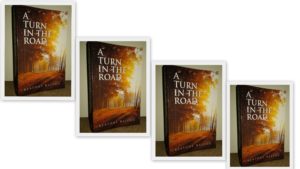 risk. I don't need to fear of death anymore. It cost one of our lives to end the game. A game which she plotted for my death. Even after her consecutive attempts, she failed to execute her plan on murder. On her third attempt, the bloodshed game ended. I really don't remember how it happened but, it did happened. Was I responsible for that? I still got no clue. All I was concern; she was no more, as I stood watching her sternly with bloods spread across the living room. Aside her smashed head, the sledge hammer saturated and stained with her blood. I had the mixed feeling of being called a murderer; or murderer of a murderer. But that's not what I wanted to be known; my hands soaked in her blood, I appeared to be frightful, a killing machine. I murdered my wife, many would say. It wasn't easy but it needed to end.
I met her in the summer of June on a sport event. The crowd seemed overjoyed over the triumph of a soccer match. As spectator, I was more interested at her than the match being played. She had the similar interest. It was hard to read her mind. Mysterious, filled with hidden secrets; I knew at the first moment, it would work. I wanted to give a try, I thought. And it did worked well. On my way back, we encountered each other. She looked confident and radiated.
"What makes you think, you could pick any woman you would like?" she blurted.
A gentle gesture expressed on my face. I was right, mysterious added with intelligence. I ran out of thought, rather glued and blinded by her notion.
"You got me wrong, dama" I added.
"You weren't watching the game. You were stalking me. I saw that" she raised her eye brow, added by mixed expression.
I was sure by then, she liked that, "You're right" I said.
"So, do you have anything for me than?"
"Would you want to come for dinner at my place this weekend?" I asked.
She gave a long thought "I would love to"
"Here's my address" I wrote her, in a piece of a paper.
"Thank you. It was nice talking you" she said.
We parted, and my wait to meet her second time began. That was a good conversation, I thought as my way led me back home.
I knew, this would begin with the end, and the end would look like an empty vessel tumbling before my eyes. And as said, she showed up for dinner on weekend. It all happened so quickly. Our likeness and fondness began to match. And within a week, we knew lot more about each other. For a moment, I thought, life would change for better as of now. But what held in the future was beyond our knowledge. After that night, we often met on several occasions. It seemed to flow smoothly, and I could feel the crystal clear future waiting ahead. Passionate, compassion, trust, and love never went missing. It was like to be as the first time lovers, but both knew we weren't naïve. In the beginning, both had those ordinary dreams to accomplish. As time passed on, few of those began to take shape, gradually our days turned out to be better.
I was the guy who worked for money all through those years. Back then, I had countable amount in my account. I used to be an accountant, who would wear suit and tie and a glass to protect my eyes from intense rays. She happened to be sport lover and wrote for a sport magazine each weekend. She made lot out of that. I had no doubt on her ability to earn. We spent lavishly on everything we could. We dated each other for the next seven months. Both felt comfortable being around each other. She once told me I like you on our first dinner night. Her obsession toward me began to grow, knowing these could lead to somewhere else. May be I liked her too. That's only one thing I could deduce at that moment of time. If I might not be wrong, I judged her on one occasion, which to me seemed awkward. Certainly I shouldn't have but, it appeared to me as she was suffering from unknown disease, more like metal instability. Or it was just an act to pretend, I didn't put much research on that. However, it was known to me, she often visited clinic to get prescribed medicines. A long list of drugs were formally prescribed to her. I didn't pay the interest to discover her sufferings but she happened to be normal as she used to be. She had that thought to conceal all her truth but somewhere I could catch the hint which she never meant to reveal. There was no objection on my side, I had the belief her personal sufferings would be cured soon. And after seven months, I asked her to marry me, which she did accepted gracefully. We got married on Sunday morning, I still remembered that, and relocated to our new home. Everything seemed perfect and fine. We even celebrated our first anniversary with few of our friends.
Within a year, her visit to the clinic increased nearly five times a week. I later suspected the case. I was even more confident, when on one occasion I had seen her with her personal doctor dropping her home. For years, he examined her. Something was wrong, it intrigued me. Without any consent of her, one day I made a visit to the doctor. I got to explore something new of her which for years wasn't revealed to anyone. But the secret unfolded and the truth came out. When I returned, I pretended I knew nothing. She pretended to be normal all these years. Sooner or later, she would turn dangerous. She could be threat to anyone. I was frightened, what the doctor had told. Mental disorder, I heard that right. She was charged in attempt to murder her mother. Before she turned eighteen, she was sent to mental asylum for eight months. But, she wasn't diagnosed. Anxiety, anger, personality disorder added in her symptoms. Schizophrenia and violence, the exact term used by the doctor. She could kill anyone without her knowledge, that's trouble.
She tried to be good, but with time she acted more crazy and violent. She ran out of her control and began to rely more on drugs to relief her stress. I only observed with each passing day. She didn't write anymore for the sports magazine, she quit her job. Most of her time she began to spent at home. Frustrated, angry and aggressive in all terms. Her behavior changed, evil and threatening; which she embraced. I couldn't be more careful than now knowing her state. She was never the same, frightening and filled with evil intentions. I wondered, if she ever knew what she had gone through. Certainly not, she had no idea what she had done in the past. Her memory never recounted on those, her past was erased from her life. She barely talked about her mother, whom she tried to kill. And on one rare night, she disclosed her truth on dinner table.
"I killed my mother" she said.
That sounded scary; I saw the terror on her face; ready to hunt anyone she could. Her skin paled, eyes dosed with drugs, ferocious to look at.
"Are you going do the same to me?"
She stared firmly at my face and moved away of my sight. I watched her go outside the house. Perhaps, she had the same intention on her mind. I was in risk of my life. We didn't share the same bedroom anymore. Our lives began to drift apart, we both knew. It wasn't easy anymore for both of us, rather safety had become more priority to me. Conversations were rare now but could expect more of arguments and fight. I could hardly see her presence in the house. She kept herself locked inside her room, scribbling her mind on sheets of paper. I, once tried knocking at her door which she responded in anger; that happened week after she disclosed about her mother's incident. She began to avoid people, ignored social interaction and hated people around her, including me. That wasn't a good sign. Her personality disorder enrooted her deeply; there was no way she could be sent to asylum and get her diagnosed. She wasn't the kid anymore, she had that strength and power to commit the actions she desired; which she did.
Our marriage was a failed one. We never felt the same after completion of one year. Things began to take wrong directions, her mental sickness and the safety of my life happened to go hand in hand. Her illness prompted more of insecurity and threat to one's life. She could kill me anytime without her knowledge. The basic question when and how?  And that was not a long waited scene.
As usual on one warm evening on my return from work, I searched for her in the house. She wasn't there even in her room. I felt worried. I sensed something wrong was happening. I followed to check in my room; and as I opened the door, I felt the hit of bullet on my right arm. Blood rushed out immediately, the pain was inevitable. I groaned in despair, looked for aid box. She trapped to kill me. She had the gun fixed on a chair pulled by thread tied on the door. And as I tried to open, it caused pressure on the trigger to fire the gun. She technically tried to execute her plan. Fortunately, I got saved missing my chest. That was the first time she tried to take away my life. On her second attempt, she failed again. But, this time she loosened the hook of a ceiling fan in the living room, which felt on the floor, saving me by an inch. But every time she tried to execute, she wasn't available in the house. Rather, she pretended she cared about me. Her act of kindness was in disguised form. Her fake concern were not true enough to express. She tried to know about my damaged arm, which she pretended wasn't her caused of action. Deep inside she was frustrated, angry, agonized by her failure. I knew, I wasn't safe anymore but nobody would believe if I told the truth. She never got caught for her mother's murder. How any daughter could butcher her mother to death, even if she suffered from mental sickness, it would be hard to believe the fact by anyone.
Week later, she cautiously planned for her third attempt. Who knew this could be the end, an end of someone's life. It was 20:00hrs when I sneaked in the house. I could still feel the excruciating pain on my arm. My feet weren't steady and my body not well balanced. I consumed bottles of booze, perhaps six if I could remember. And as I felt the dizziness, I fell on the couch. The empty ceiling of the living room whirled. Just then, I heard slow steps approaching toward me. A sound of heavy metal scratching through the floor. My vision weren't clear but I could sense the danger coming in. She came with a sledge hammer with her evil intention. She screamed and lifted high and dropped the heavy metal on me. I escaped the death, and gathered strength to push her away. She fell and crashed with the glass table that shattered into pieces. I felt the hammer in my hand, and with heavy strength it crushed her head. I stood numb, enveloped with fear and terror. I had no idea what I needed to do. She was dead on the floor. I lost courage and ran out of breath. I know, it wasn't an easy task. I didn't want it to happen that way. Sweat dripping out of my body out of fear. Somehow, that very night, I buried her in the backyard. And the secret stayed with her forever.
Author Bio :